The main hub of Adverento Travel is Pistohiekka Resort in Puumala. Adverento Travel is a co-founder and co-owner of Pistohiekka Resort. Pistohiekka Resort is one of the finest beach resorts at the shores of Lake Saimaa, where it is possible to enjoy magnificent nature and great architecture in the middle of Lake Saimaa labyrinth archipelago. Pistohiekka Resort has been awarded with Sustainable Travel Finland label and Good Travel Seal certification.
Pistohiekka Resort consists of two main buildings and ten comfortable cottages for accommodation. The beach restaurant with a fantastic lake view is famous for its architecture is a popular attraction of its own right. The restaurant offers tasty local food, and its terraces are perfect places to enjoy warm summer days or dark autumn nights. It is an excellent place to gear up or wind down from day's nature activities.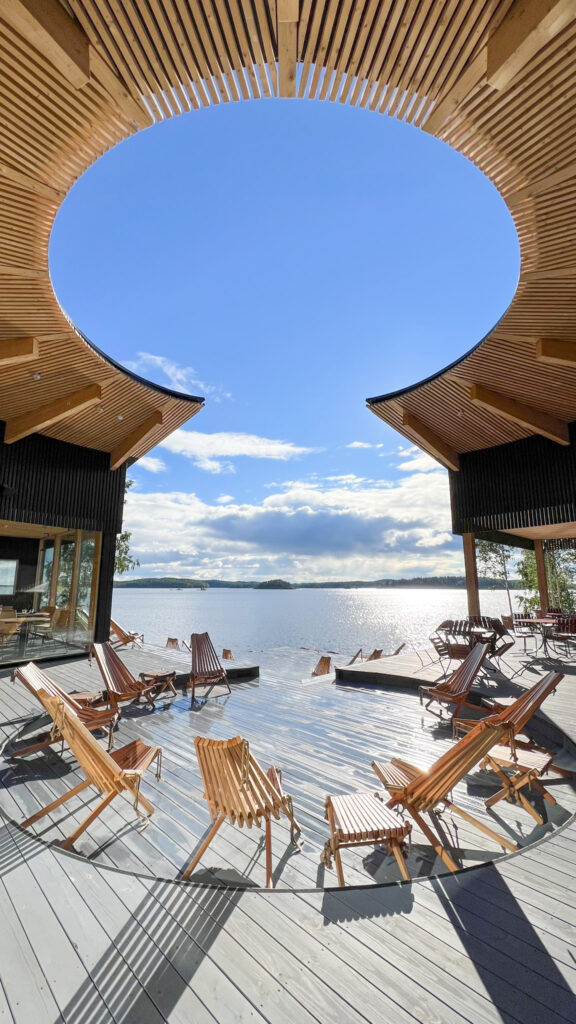 Good food is an essential part of tours of Adverento Travel. The food culture in Lake Saimaa area has long traditions and the number of quality restaurants and food producers is increasing. The region has its own quality and origin label called D.O. Saimaa (Designation of Origin) and in 2024 Saimaa area will be The European Region of Gastronomy. Adverento Travel proudly presents the highlights of the local food culture as part of their tours.